TAT Forum
June 2021
Convictions & Concerns
TAT members share their personal convictions and/or concerns

Doubting Intuition

I think one of the many valuable insights Richard Rose offers an introspective individual is the suggestion that intuition may not be "foolproof." Why believe intuition?
I used to think that a "gut feeling" or strong intuition was a message from a higher power. Now I'm wondering why I thought that. What is the basis of intuition? Is it the same as the source of the content of thoughts, i.e., experience? If the "data set" that intuition draws on is nothing more than my limited and specific life experiences, there are good reasons to doubt that any "message" being conveyed by my intuition really fits the present situation. A coworker recently told a story about when she first moved to this country she had a bad feeling about the neighborhood she was living in. One day, she felt someone coming up behind her and the feeling deepened. As it turned out, it was her next door neighbor, a woman offering to help her carry her groceries. Her "bad feeling" was actually based on life in her home country, images from movies about life in America, and other experiences that didn't apply to her current situation. Intuition may simply be my body trying to warn me about something based on past experience. It may not always be accurate.
Even if a gut feeling was coming from some higher power, there are still good reasons to question my intuitions. Mr. Rose was supposedly loathe to give advice to spiritual seekers, explaining that any advice could be applied in the wrong way at the wrong time. The same could be said of intuition.
What powers do I think intuition has that make it so worth believing in and acting on? Do I believe that intuition is clairvoyant, that it knows the future?! How do I know if a gut feeling is an intuition, or just a strong desire or fear? Is the Universe really sending me messages, or is that just self-important wishful thinking? I need a refined discernment (intuition!) to tell the difference.
*
~ Thanks to Brett S. See the Reader Commentary question for next month, which refers to this essay.

Would you like to share your impressions or questions with other TAT Forum readers? (Comments and questions may be selected for future Reader Commentary inclusions, identified with first name and first letter of last name or other attribution of your choice.) Please email your impressions/questions to the .
TAT Foundation News
It's all about "ladder work" – helping and being helped
Downloadable/rental versions of the Mister Rose video and of April TAT talks Remembering Your True Desire (details).

Local Group News
Update for the Amsterdam, NL Self-Inquiry Group:
The group is not holding meetings currently, but email for information.
Update from the Central New Jersey Group:
At the end of July, the New York City and the Central Jersey Self Inquiry Groups co-sponsored a 3-hour inquiry meeting using the Zoom platform. The inquiry meeting (the third event organized by both groups) attracted 11 participants. The meeting schedule: Welcome; Byron Katie inquiry exercise (led by a NJ member); "I statements" exercise (led by a NY member), and a feedback session, to collect ideas for future retreats. Organizers feel that organizing an event with another group, is a good way to "find your fellows" as Richard Rose once advised.
We hold regular Zoom meetings on Friday evenings. ~ Email for more details.
Update from the Central Ohio Non-Duality Group:
The Columbus, Ohio self-inquiry group, now known as the Central Ohio Non-Duality Group, has continued to meet virtually on Tuesday evenings at 6:30PM during the Coronavirus pandemic. Please email one of the people's names below if you wish to get a link to the meeting. Meeting format involves discussion of topics of interest to seekers and often bridges from the concerns, questions and interests of the core members in attendance into the topic which we intend to discuss. We look forward to the easing of restrictions to the point where we feel comfortable meeting again in person. ~ For further information, contact , , or . We're also on Facebook.
Update from the Dulverton, South West England self-inquiry group:
We are meeting online weekly and hope to begin weekly 'actual reality' meetings sometime in April. ~ Please contact for more information.

Update from the email self-inquiry groups:

The Women's Online Confrontation (WOC) group consists of weekly reports where participants can include:
> What is on your mind?
> Any projects that you want to be held accountable for?
> Responses to a selected excerpt (in the previous report).
> Comments/responses/questions for other participants.
A philosophical/spiritual excerpt with two or three questions is included in each report. Based on what we share, participants ask questions to help get clarity about our thinking. The intention is to help each other see our underlying beliefs about who we are.
One rule we try to adhere to is not to give advice or solve problems. The number of participants, to make it work efficiently, is between 4 and 7 including the leader.

We had two new folks join in February, resulting in two men's groups with 8 participants in each. They (the weekly exchanges, not the participants :-) function like slow-motion self-inquiry confrontation meetings, which has its pros and cons. We alternate by asking each other questions one week then answering them the following week. We're currently trying to keep it to each of us asking just one question to each participant--switching from a shotgun to a rifle approach. Participants provide brief updates of highlights from the previous week and optional updates on progress toward objectives that they use the reports for accountability on.

Both the women's and the men's email groups welcome serious participants. ~ Contact or for more information.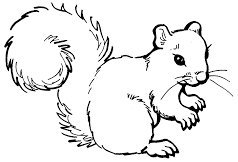 Update from the Gainesville, FL self-inquiry group:
Our meetings at the Alachua County library on alternate Sundays are still suspended while the library remains closed. In the meantime, the regular participants are saying hello to each other via email every Sunday, sharing whatever is on our minds. ~ Email or for more information.
TAT Press publishes three of Art's books: Solid Ground of Being: A Personal Story of the Impersonal, Beyond Relativity: Transcending the Split Between Knower & Known and Sense of Self: The Source of All Existential Suffering?
Update from Galway, Ireland:
Tess Hughes is currently working with seekers one-to-one and holding occasional group self-inquiry retreats. Anyone who's interested in self-inquiry activity in Ireland is welcome to contact .
TAT Press publishes Tess's easy to read, profound This Above All, the story of her journey of Self-Discovery.
Update from the Greensburg, PA self-inquiry group:
I am meeting every Saturday morning with three of my former Greensburg SIG group participants who are into non-dualist paths, such as Adyashanti and Mooji. There is also another participant, a professional psychologist who is interested in eastern philosphy and who wasn't in my SIG group but makes a great addition to our proceedings. These fellows are sincere seekers. We spend our time discussing our respective paths and comparing notes. Our new venue is a place called the White Rabbit Cafe in Greensburg. I'm hoping that the lull here has ended and that we're ready to be more dynamic again. ~ Contact if interested in local self-inquiry meetings.
An update from the self-inquiry group in Houston, TX:
The backyard patio meetings are now moved to Zoom meetings, which take place at 4 pm on Saturdays. There are 3 active and inspired participants right now. Topics vary from Mr. Rose's writings to "What is on your mind?" ~ Contact for more information.
"Ignoramuses Anonymous" blog
Ignoramuses Anonymous is for seekers to explore questions together…a fellowship of seekers for whom ignorance of the absolute truth had become a major problem. It started as a blog for Pittsburgh PSI meeting members back in 2009. Welcoming discussion on the path.
To get notices of new posts, you can subscribe by RSS feed or by email.
See the 2020/11/28 post: Four-day isolation retreat at TAT Center, with photos and YouTube clips.

Update from the Lynchburg, VA self-inquiry group:
We have been meeting on Thursday evenings from 7pm - 8:30pm, online, via zoom. Norio Kushi, Paul Rezendes, and Bob Harwood are consistent guests. We've also had some other interesting characters show up from time to time. Topics come from readings or questions brought up by our members. These are sent out, along with the zoom invitation each week. Recently we posted some "considerations" for joining our group:
** Try to frame your comments as questions to Norio, Paul, or Bob. Draw these questions from you own experience rather than generalities. Maintain attention and discussion on the question rather than philosophical musings.
** Question other participants, in the spirit of group-assisted self inquiry, but without attempting to lead them to any particular conclusion or bring attention to yourself.
**Allow for and attend to the silence and the space that is always present. When you aren't speaking, see that as your role - to hold that space.
**Question, in yourself, the use of personal story-telling and quoting others - though sometimes both are helpful and appropriate.
**Consider the way in which you are listening. Does it have a quality of acquisitiveness or openness?
**Continue to question your own intention for coming to this meeting and let that guide any comments/questions/discussion.
~ Please contact or if you're interested in being on the email list.
Update from the New York City self-inquiry group:
The New York City Self-Inquiry group meets by Zoom every Monday from 6-8 PM EST. The link is https://us02web.zoom.us/j/3098361863?pwd=anY5OFlMT0pNMld6VXJDb0Z2SjY0UT09. For those joining by phone, the number is +1 929 205 6099 US (New York), with Meeting ID: 309 836 1863, and Passcode: 895478. More details, as well as our weekly discussion topics, are available on our MeetUp page (link above) and via email at .
Update from the recently listed Online Video Confrontation Group:
The Monday Night Online Confrontation Group is going strong with a core group of participants and room for a few more. Now meeting at 7:30 pm EST (previously at 7 pm), using the online video conference platform from "Jitsi.org" which works best with the Chrome browser. The goal of the group is to practice confrontation/group self-inquiry. ~ If you're interested, email or .
Update from the Portland, OR self-inquiry group:
A small group of us meet most Sundays at a coffee shop. The format for our meetings is to give each person 20 minutes or so to talk about whatever is coming up for them in their practice and to answer questions from the others. ~ Email for more information.
Update from the Raleigh, NC Triangle Inquiry Group:
The group is starting up again after a hiatus, now with Zoom online meetings. ~ Email for details.
Update for the Raleigh-Durham-Chapel Hill area TAT Center:
Bob Fergeson spent a year as resident teacher before returning to Colorado in March. Mark Wintgens continues as our chief-seeker in residence and invaluable caretaker. He is looking forward to hosting retreats and meetings for local group members as well as all TAT seekers. And TAT is looking forward to the possibility of hosting the August 2021 TAT meeting at the Center. ~ Email for information about the TAT Center.
Update from the Richmond Self Inquiry Group:
There isn't a Richmond self inquiry group at the moment…it never really got off the ground. I'm considering a few different approaches for round three, but it'll be at least a few months away before that takes form. ~ Email for information about future meetings and events.
Update from the San Francisco Bay area self-inquiry group:
See the Shawn Nevins interview by Iain McNay of Conscious.tv, kicking off the publication of Shawn's book Subtraction: The Simple Math of Enlightenment. ~ Email for information about upcoming meetings and events.
TAT Press publishes Shawn's Images of Essence: The Standing Now, which features his poems with photos by Bob Fergeson, The Celibate Seeker: An Exploration of Celibacy as a Modern Spiritual Practice, Subtraction: The Simple Math of Enlightenment, and Hydroglyphics: Reflections on the Sacred, which features his poems with photos by Phaedra Greenwood.
Update from the Washington DC Area Self-Inquiry Discussion Group:
[This group was previously listed as the Rockville, MD self-inquiry group.] We've been meeting monthly at Rockville, MD Memorial Library. While the library is closed for public health reasons, we're participating more in a weekly online book club. Forum readers are welcome to participate. ~ For more information, please email or see the website http://firstknowthyself.org/virtual/.
Members-Only Area
A password-protected section of the website is available for TAT members. The area contains information on product discounts for members as well as a substantial amount of helpful and historical information, including audio recordings, Newsletter archives, Retrospect archives, policies, conference proceedings, business meeting notes, photographs, and suggestions for ways to help.
TAT's August 2019 Workshop was titled Beyond Mindfulness: Meditation and the Path Within and included three guest speakers who each led separate workshops. The following audio recordings are now available in the members-only website area:
"Mindfulness. Is it just another spiritual buzzword?" with Bob Cergol,
"The Path of Direct Sensory Perception" with Bob Harwood, and
"The Art of Mindfulness is the Passion for Truth" with Paul Rezendes.
TAT's June 2019 Spiritual Retreat Weekend was titled Between You and the Infinite. The following audio recordings are now available in the members-only website area:
"Coming Home (aka The End of Seeking)" by Don Oakley, and
"What's in the Way?" by Eshwar Segobind.
TAT's April 2019 Spiritual Retreat Weekend was titled Once in a Lifetime is Now. The following audio recordings are now available in the members-only website area:
"Recognizing the Human Dilemma" by Norio Kushi,
"Strategies for Self-Realization" by Bart Marshall,
Untitled session by Paul Hedderman, and
"A Session in the Now" by Paul Rezendes.
TAT's August 2018 Workshop was titled Beyond Imagination and included three guest speakers who each led separate workshops. The following audio recordings are now available in the members-only website area:
"Nurturing What We Are" with Jenny Clarke,
"The Art of Seeing" with Norio Kushi, and
"Seeing Through Imaginary Traps" with Shawn Pethel.
Please us if you have questions. (Look here for info on TAT membership.)
Amazon and eBay
Your Contributions to TAT News
TAT founder Richard Rose believed that working with others accelerates our retreat from untruth. He also felt that such efforts were most effective when applied with discernment, meaning working with others on the rungs of the ladder closest to our own. The TAT News section is for TAT members to communicate about work they've been doing with or for other members and friends. Please your "ladder work" news.
Humor
"One thing you must be able to do in the midst
of any experience is laugh. And experience
should show you that it isn't real, that it's a
movie. Life doesn't take you seriously, so why
take it seriously." ~ Richard Rose, Carillon
We enjoy presenting humor here from TAT members and friends. Please your written or graphic creations. Exact sources are necessary for other submissions, since we need to make sure they're either in the public domain or that we have permission to use them.
Inspiration & Irritation
Irritation moves us; inspiration provides a direction

Please your thoughts on the above items.
Reader Commentary
Encouraging interactive readership among TAT members and friends

The Reader Commentary question for the June TAT Forum is:
What did you get out of or take away from the April 10-11 TAT gathering
Thanks to Brett S. for the question. Responses follow:
From Colm H:
I got a lot from the April TAT weekend; there were many things that stuck with me after it, some of the main ones ... First, I was in the group with Paul Rezendes and Bob Harwood; I got a lot from them and all the participants, my thanks to everyone in the group. Paul talked about 'openness' several times, remaining open to life, which definitely sank in for me and it has stuck with me since. Paul also mentioned, paraphrasing, 'you can only feel joy to the same degree of capability to which you can feel pain, or suffer'; that also stuck in my mind as an interesting point for reflection. Again, being open to what is. As a by the by I think it was a good idea to stay with the same group all weekend.
The other thing that I got a lot from was Eddie Traversa's talk and his recommendation of the book to help with dream work, Inner Work: Using Dreams & Active Imagination For Personal Growth. I have done a lot of work with dreams over the years; I seem to be drawn to it and have found it useful. I got the book after the retreat, read it and have been applying the guidance re: working with dreams, and I am finding it very useful and helpful.
From Peter O Doherty:
I did this retreat for two reasons. One was because a very dear friend and fellow seeker was giving a talk over the weekend and out of a sense of loyalty to her and as an act of support I wanted to attend the retreat.
Secondly because the retreat was titled In The Quiet... and after many years of working and being helped through my own story, I feel very drawn towards silence.
What I found most helpful was the breakout room I shared with Mike Gegenheimer in which Mike carried out a rapport session which I loved. It cemented for me the direction to focus attention. It feels the invitation to just Be, feels more attractive than ever.
From Chitra D:
The April gathering was filled with many wonderful, resonant pointers. I continue to contemplate them, and they have led to seeing some things that were unclear before. I will list 4 events that were particularly important to my search
1. "In the Quiet, Listen": The overall theme itself drew my attention. Silence, and observing in silence has become more important since the Gathering. Observing the world around me, how everything is just being itself. Observing the body-mind, how it works. Observing the ego—the "I am Chitra" belief—and its basic fallacy that it shapes and controls its own life.
And then dropping the observing and resting in the Quiet that is always there.
2. Lisa Fallon's directive to "Being in the present moment and accepting the present moment"—and thus letting go of the need to control—made me understand how surrender happens and led to some deep contemplations.
3. The small group discussions with Norio and Shawn Pethel were very helpful as we dug into the question "Why am I really here?" (from the David Scoma session). Norio and Shawn made me think about the twin techniques of Just Being and Self Inquiry, how each one addresses a different need in the seeker.
4. Shawn Nevins' reading of Bart Marshall's "Transmission," what it truly means, was most inspirational. I contemplate this statement often: God is in an eternal state of transmission, but as long as the ego thinks it's in control, reception can't occur.
I am so grateful for the opportunity to listen to, and spend time with, such kind and wonderful teachers—awakened beings as well as fellow-seekers. I sincerely hope that TAT will continue to offer these valuable gatherings—or at least some of them—online, since that makes them available to seekers like me who are unable to travel.
From Brett S:
One thing I took away from the April TAT meeting was something Bob C. said in a break-out session. It was about "retaining the identity of the real observer in various states of mind." I've had that phrase come back to me at certain times, most often as a "stop and listen" moment during a busy day. I'd like it to visit me more often, like for instance during an emotional conversation with my family or during a potentially stressful situation at work. In moments like those, do I forget that there's another way of looking, seeing the situation and, most importantly, myself (thoughts, reactions)? Am I lost in what's going on? Or can I retain the identity of an observer throughout various phases of life. That's what I'm looking into.
From Isaac H:
For me, the April TAT meeting was a time of connecting with others on the spiritual path, learning from them, finding inspiration and re-focusing on my highest goal. I especially liked the small cohort style in this meeting, and getting a little deeper with the same group of people. It was great to be able to connect with so many folks from different corners of the world, but it will be nice when these can be in person again!
From Miriam K:
Like most things in life it was a bit of a rollercoaster—it had its ups and downs or should I say I had my ups and downs!
The seeker talks on the Saturday provided valuable insight on how others approach life, experiences they've had and learnings they've adopted
The David Scoma session and exercise helped uncover my honest motivations to the seeking path—I'm lost, I've no security, I will die, everything dies, it's scary out here. Not evident when first looking
The small group intensives were uncomfortable for me at times—my intolerance coming to the fore in allowing others to be as they are
I began to question/doubt my pleasures in life—is it just entertainment and offering no helpful direction home to myself
In opposition to the point above, I felt gratitude/inspiration for my own unique journey—finding my way and listening to my own prompts
From Art Ticknor:
I was most impressed with the presentations by and Q&A with seekers Rob Lloyd-Owen and Lisa Falon. And Eddie Traversa went "above and beyond" to do a Sunday afternoon closing session that was at 5 AM his time in Australia. Each TAT gathering seems to take on its own personality, and this was another inspiring one.
From Vince L:
David Scoma's talk on the purity of our intentions and the subsequent discussion in the breakout group turned out to be a troubling experience for me. In his talk Scoma challenged his listeners to be honest about their intent with regard to the questions he asked. These questions included whether we wanted to know the truth at any cost, what we hoped to gain from the pursuit of self-inquiry, and whether the participants were being honest in their responses.
During our breakout group some of the participants acknowledged that they could see where they were not fully honest in their responses regarding the purity of their intentions. But I told the breakout group that I felt that my responses were indeed, honest. After all, I've considered myself a seeker since my college days 40 plus years ago, and assumed that since Mr. Rose and other teachers I've studied stressed the importance of being honest with one's self in the spiritual search, that this was just "old hat" with me. However, one of the participants in the breakout group confronted me on whether "feeling" that my responses were honest accurately measured their validity. This participant's question and my response to it bothered me to such an extent that I e-mailed Mike Gegenheimer, one of the breakout group's facilitators. He responded by telling me that "…this may seem to question intuition: but it also questions feeling and the two may be sometimes quite different." Mike recommended two of Bob Cergol's writings, "Dear Soul-Seeker" and his Power Point entitled "Discernment." Bob's two writings elaborate upon what Scoma was driving at, and since the TAT gathering I have been reflecting upon it.
From Rob-In Leeds:
Two days of friendly, intense, welcoming participation and inquiry.
Insights, glimpses and understanding came from all of the folks in all the sessions. The presenters and participants were a mix of open-hearted seekers and finders. Living in Europe and unable to attend previous retreats prior to the first held virtually because of COVID in April 2020. Virtual Retreats are a "Gift".
Selected highlights include:
Paired conversations, discussing possible personal biases (how could "I" have any?) and cognitive dissonance.
Being deeply moved by Lisa Fallon's personal journey and her prompt that one might "Step into your life, not the idea of it!"
Being skillfully led in - Structured Inquiry, by David Scoma. David creatively led participants into a method of inquiry allowing self observation from differing points of view:

Performer on stage of Q&A.
In the audience watching performance of Q&A.
Observer in the theatre wings of the two viewpoints above. Overall, the observation aimed at a deepening self-inquiry into one's motivation and intent, and assessing one's level of self-honesty.

Working with the same set of participants and facilitators for the three Small Group Intensives provided a consistent, safe intimate setting for deeper inquiry and sharing.
Eddie Traversa's talk, provided a new to me way of how one could explore and calibrate, ones internal processes of thought, sensations and feelings in a way that allowed a safe exploration without feeling threatened or overwhelmed by anxiety or pain. Very practical.
The April 2021 Retreat was a form of closure; the last six virtual events helped this seeker through the heavy lockdowns in the UK and feel he moved closer to "home" and the TAT community across the world.
"In the Quiet", doors have opened and listening has occurred.
Thanks to all for an amazing twelve months. The June VR cannot come soon enough.
From Mary H:
Rereading through notes from the TAT retreat, so many gems and thought-provoking stuff. I don't remember any of it. Good to read it back. Hope it's filtering through anyway, ideas I'm not aware of ruminating away.
One thing was I discovered that my motivation was to get some clarity, certainty, to know something for sure. My small self likes to be right, and feels very shamed by making mistakes, so this is a self-interest motive surely.
It occurred to me one day after the retreat that it is this small self (me) that is on this path of self-enquiry so of course there is conflicting desires and motives, and sometimes fear. Overall self-enquiry has helped me understand some events in my life from a different perspective, understand somewhat better my way of operating, develop a better relationship with the truth, and thereby reduce some mental pain and conflict. So I do it because it helps me live a less painful, less confused life.
Then there was the bit about God. One person said her motive in the spiritual search was to look on the face of God. I don't think much about God or the Divine. My thinking about God is embedded in a Catholic childhood reverence and awe belief of a mystical, powerful and loving entity far away in the heavens. I can't equate God with the still and silent space that I sometimes experience in meditation. Inside me. Not the God I grew up with … that would be heresy.
A personal name for God or this Higher Self? I had never thought about that, because God was beyond my reach. I realise I have set-in-stone childhood beliefs about God that I have yet to examine. A personal name for God, Rumi called him friend; I have been thinking about this, but the name hasn't come to me yet.
From Chris B:
Over the last year or so there has been a growing intuition that this process of inquiry and noticing needs to be pared down to its simplest elements. My confirmation bias led me to find support for that intuition in this retreat.
In our small group the themes of openness and clarity came up repeatedly. These seemed like useful touchstones for how to watch what's going on in experience. That dovetailed nicely with Eddie Traversa's point that what's right in front of us is what we should work with.
I've identified social anxiety as a strong recurring theme of what's frequently arising right in front of me, so it has become my path. Maybe even more than the social anxiety itself I've started noticing the behaviors that grow up around it – avoiding people and situations, hiding parts of myself, suppressing what I have to say, and lying to avoid loss of face. This is the raw material of my ego patterns, my attachments, and my fear. I don't want to live in that closed loop anymore. Can I watch what is coming up in experience, even if it is uncomfortable or undesirable? Can the openness and clarity holding that experience be noticed? That simple watching doesn't bar me from working on the issue in a practical sense, but can I be honest about whatever is arising without flinching away from it?
If I aspire to be "awake" I should probably start with a willingness to be awake to what's happening right here now, and when I don't flinch away from what's showing up right in front of me I discover there's openness and clarity to meet it.
From Patrick K:
The TAT weekends I find are very insightful. There is a good mix of teachers available and thought-provoking presentations; it would be difficult for nothing to land or hit home. Going through my notes, these were some of my take-aways (good to go over the notes again in answering this question):
Michael Gegenheimer and Shawn Pethel shared their experiences of when they awakened to a final answer to their seeking. For me it reinforced some hope that there is a finality to all this. I never really dare to allow myself to fully believe in such a possibility. My efforts have been in looking at ego mainly and trying to become a "better" person with maybe some mental clarity or peace of mind. But I feel the highlight of that TAT meeting was to convince me that I need to seek an ultimate answer.
Michael G's insistence to get things done now, increase your efforts. Don't waste your years. I felt the poignancy of that coming from him to be kind of powerful, coming from his experience where he felt he only came back to his search later on in life.
Rob L's biases. I found the "confirmation bias" to be interesting. Like the mind just acquires the select information to back up its already preset ideas. Probably operating from some foundational unconscious belief system.
Scoma's technique of observing the process, of how I went about answering the exercise question: "What do I really want?" It was insightful to see myself in action trying to make the correct answer but not one that felt true. That question itself is very interesting, and looking simultaneously at the process helps me to see how far off a true answer to that question I am.
In our breakout group one of the headings we were asked to discuss our reactions to was this, which I found I resonated with. I really like this aphorism because it doesn't say relationships will get better or worse, but points to an indifference to it, a non-grasping. Like it is quite inconsequential in contrast to finding the answers that are to be found within: "Once I deal with the primary relationship with myself, all other relationships will fall into place".
From Bill K:
For me, the weekend is an opportunity to be with a broad spectrum of serious seekers and finders—in short the best friends I have. And because I chose to be there, there's an obligation for me to be open, to take what I need and to respond to that which attracts. Therefore, my cryptic notes may not always be exactly what was said, but how I was affected.
Here are some notes on sessions with Art Ticknor:
- He referred to insights that are not stable; we have to get beyond experiences to find love.
- About a knowing that only recognizes itself.
- "Being" is more evident than any current self-definition; Being is what is at the core; existence is standing outside of Being; he asked one fellow if he thought he had conscious contact with Being, & suggested investigating possibilities in hypnopompic states [waking up slowly].
- He talked about there not being any absolute points of reference [in this relative dimension], and that the problem isn't in not finding absolute love, but in finding the obstacles.
- He questioned someone as to where they thought consciousness existed. And then, where is being.
- The term information bias = how we evaluate things based only on our understanding or past experiences.
- This is a crazy dimension—everything appears as it is not; a really screwy place where nothing is definite. - Quoted Oliver Sacks: "A trail is for one. But one has to make it." One has to look for a path. Intuition plays a big role. The path is negative. Making a path addresses the little things. It is not like how to get to London.
- What we can or cannot do are traps. Neither or both. We have beliefs that we are not even conscious of, so they are not tested yet.
- He asked whether we think we are body, mind or experiences.
- I remembered being very impressed by the answer by one gal, when he asked what she really wanted in life, and she said freedom from obstacles to love.
From Dan G:
The main thing is at this point I've got to be overcomplicating. Too many people wake up for this to be complicated. That I don't know anything absolute or more real than this experience and drama, is not because I've failed to grasp an intellectual point or very fine distinction. It's not some idea that I need to get. I don't know what it is, but simplifying seems like a possible path.
Other Reader Feedback
From an Anonymous Seeker, regarding the article "Becoming Conscious of Awareness" in the 2021 May TAT Forum:
Mario P's article was full of inspiration and clarity. I read it several times over.
Each time I've had a sliver of a sense of the Greater Awareness, I've walked away with renewed hope of the possibility of finding/becoming the Absolute, which further feeds that vector. Reading Mario's account gave me that same sense of hope, and perhaps it did the same for other seekers, too. Thank you for sharing, Mario. May your quest culminate with success soon! I'll be sure to share anything I can in the same vein.
From Rob-In Leeds, also referencing Becoming Conscious of Awareness" in the 2021 May TAT Forum:
Mario P.'s sharing of his convictions, disclaimers, and description of his perceived encounter with Awareness and Attention, was inspirational and connected many dots here on the search jigsaw, for the puzzle "without a box lid". Mario pointed at the valuable "1-2-3 steps" in Art Ticknor's 2004 Forum article entitled "Critical Path to Nirvana," which strongly overlapped with recent reading of Douglas Harding's Science of the First Person, and personal investigations with the whole range of Harding's experiments at www.headless.org.
So the steps 1-2-3 really hit home. First, intuit that all answers are within. And then the "two-punch-knockout": see what you're looking out from, and accept the implications. Accepting the implications might take a few instances of seeing it, writes Art. Thanks to Mario for: (1) the new to me "glimpses" and helping connect some more dots; (2) taking the time to share his experiences with others beyond his breakout group; and (3) providing inspiration to continue the search to find the "knower", or "what is looking" maybe, or expressed by Art T. as seeing what you're looking out from.
From Gus R., in response to "Q: Have you seen evidence of an additive bias in your quest for solving the identity problem?" following the Our Brain Typically Overlooks This Brilliant Problem-Solving Strategy item in last month's TAT Forum:
There is a magic to subtraction that this article could never address.
In the book Magic, White and Black: The Science of Finite and Infinite Life by Franz Hartmann, M.D., a book R. Rose considered invaluable for the seeker, creation is a form of transformation of that which we once believed to be our self. But, as Rose placed in the preface of his own book Psychology of the Observer, humanity has forgotten the original implant of "curiosity about his Designer and projected phantoms of false hope and monsters of desire" instead. Transformation due to our curiosity of God was hijacked by those evils.
While projecting, inventing or even imagining, humanity on the whole has not realized how to use that gift of the ability to create except as a means to benefit the self, and usually as a means to accumulate, obtain or add.
We are a society driven to tangible results. "That I have something to gain" is preferred to "you have nothing to show," which in turn is better than "ending with less than you started with." The obsession with more may be a hangover from primitive times when physical survival meant accumulating when hunting and gathering was good. And over the centuries physical survival evolved into ego affirmation also thru accumulation, an additive process to affirm, to gain or insure its existence.
Although evolution has seen the game of human survival change substantially over time, humanity has put the illusory spin on it, to become predominantly ego survival. Come to think of it, ego could never have anything to gain from any process of subtraction.
From Don A., also referencing Becoming Conscious of Awareness" in the 2021 May TAT Forum:
How could I critique another person's experience? How could I comment on another's spiritual inspirations, except as to what I can relate, and to what I do not?
Rose said not to judge another ... until you could "walk a mile in their moccasins." I think he meant not to make-up a story about what I think of another person, setting the bar really high for what I might know. But there is something I can commit to, and that is to what I may resonate with. Unfortunately, the term "resonate" may be very important for me, but is terribly over-used within spiritual circles as a way, I think, to avoid the taboo of saying the word "thinking" when trying to understand someone. I found inspiration for using this term from William Samuel, who suggested we be not only alert to little glimpses and insights throughout our day, but to also write them down to bestow them with value and credence in order to encourage more in the future. Hence, for me they have evolved as guidance, I know not from where or how, but if I am receptive and that my intentions are right, who knows what influences they can be or where they can lead, these little daily tidbits regardless how they may present themselves. I'm reminded of a phrase from W.T. Murray that "providence moves in," but only based upon my intentions.
Mario related the best he could about his experience, no doubt. But I have to ask why? Furthermore, although I'll claim that I resonated with it, exactly what did I resonate with? And what in me resonates?
I can only treat resonance as one of the best of my better gifts for perceiving others. Sometimes it bends my attention as a little emotion, or just a glimmer of familiarity, other times a more visceral gut-like feeling. But this resonance seems to be an affinity for something akin or known, if not same-ness. And this begs the question whether whatever perceived is already here, and two things similar, like tuning forks tuned to the same note, may even "talk" to each other. Maybe guidance is nothing more than drawing attention to whatever is already here. "There's nothing new under the sun," and maybe everything we search for is already in here as well.
I relate to Mario; I don't understand what he experienced, but I relate to him. Maybe that's 90% of that mile to another person. And then again, maybe there isn't anything at all to relate to, out there.

Q: What are your thoughts on this month's reader commentary? Please your feedback.
Richard Rose described a spiritual path as living one's life aimed at finding the meaning of that life. Did you find anything relevant to your life or search in this month's TAT Forum?

We like hearing from you! Please your comments, suggestions, inquiries, and submissions.
Sign up for notices of TAT's four annual events and free monthly Forums by email on our .
Founder's Wisdom
Richard Rose (1917-2005) established the TAT Foundation
in 1973 to encourage people to work together on what
he considered to be the "grand project" of spiritual work.

Quotes & Notes
A dozen RR quotes and notes on action, by Paul Constant

"The proper path is somewhere between hope and hopelessness."
"We must do something daily to remind ourselves of the spiritual path."
"Commitment must take in all possibilities, and we must be ready to face them. Carefully think it out."
"Letting it happen will only work so long. We must have intricate scheduling and organization."
A few actions that may help clear the mind: vegetarianism, fasting, isolation, celibacy.
It is important to write, to constantly keep a log on the daily forces of adversity. It is also important to write about dreams.
To improve intuition, make an attempt to read minds. For example, "read" people when first meeting them, or guess at a friend's thoughts, then re-check those guesses over a period of time.
"Work for the battle alone, not the dream. It's all you know for sure."
"A man runs many problems through the computer [i.e., the mind] throughout the day. If he is thinking about taking the garbage outside, even this small problem is in the back of his mind. How many of these small daily problems do we have?" If we are going to get anywhere spiritually, we need to set aside time, perhaps an hour a day, to think of nothing but the spiritual problem at hand. All other problems are ultimately irrelevant.
"The greatest moving emotion in the human race is nostalgia, and nostalgia may be one of the first steps towards a direct mind experience."
"To achieve success, a success-oriented attitude is needed, a ways-and-means plan must be devised to achieve goals, and you must have the urgent sense of getting it done now."
"Don't read past an inspiration point. Dwell on it a while."
*
See the Jan. 2007 TAT Forum for a couple of dozen more.
Jacob's Ladder © 2001 Richard Rose. See this transcript of a talk on the topic by Rose.
Homing Ground Update
… A spot on earth where people can do retreats and hold
meetings; where the emphasis is on friendship and the search.

June 2021:

The August TAT meeting will be live at the TAT Center.
Fundraising goal for 2021:

Repayment of short-term loans totaling $37,500
Repairs to HVAC system: $4,000
We've raised $530 (1.3%) of our goal, so we have a long way to go and mid-year is upon us. Please consider a donation.

Projects nearing completion for 2021:

Finishing the interior of the meeting room in preparation for holding our first TAT meeting at the Center
Let's bring this to life! "The job is upon us," Richard Rose said, "and it is worthwhile." To contribute to the TAT Center, mail a check made out to the TAT Foundation to:
TAT Foundation
PO Box 873
Mechanicsburg, PA 17055
Big checks, little checks, all are welcome. Or use the PayPal link above (though we lose 2.2% of your donation to PayPal fees).
* See photos and more on the Homing Ground page. *
In friendship,
Shawn Nevins
on behalf of the TAT Trustees

Did you enjoy the Forum? Then buy the book!
Readers' favorite selections from seven years of issues.
Beyond Mind, Beyond Death is available at Amazon.com.