TAT Forum
May 2019
Let your Amazon purchases raise money for TAT!
An easy way to contribute to TAT is to click one of our Amazon links. Next time you want to make any purchase on Amazon, simply visit the TAT Press webpage and click any of the Amazon links. It doesn't matter what you purchase, TAT will receive from 4 to 6% of the purchase price of the item. It costs you nothing extra, and helps TAT. Try it now.
Convictions & Concerns
TAT members share their personal convictions and/or concerns

Life Is like a Flame

Life is like a flame. It's going to go out, isn't it … possibly unexpectedly, as happened with the actress Natasha Richardson. She was taking ski lessons on the bunny slope at Mt. Tremblant, in Quebec, and took a spill. Falling down on a bunny slope would be about like falling over when you're standing still. She got up, laughed, and refused medical attention. Back in the hotel a few hours later, she developed a splitting headache, was rushed to the hospital, and was dead within a couple days.
We find ourselves between two voids. Where were you before birth? Where will you be after death? And there's no guarantee that death either will bring oblivion (if that's your preference) or it won't (if that's what you'd prefer).
You may be thinking, "I'm not afraid of death … just the suffering that might precede it." If that's the case, is pride then what's keeping you from facing your mortality?
Before awakening we sleepwalk through life, dreaming life. What if the dream ends before we awake?
Where do you hear the voice that's speaking to you? You have to turn your attention around momentarily to see where you hear it, don't you … to the vast unknown within. That vast unknown within is the doorway to your essential being. And the path to it is one of increasing unknowing. The knowing mind is like a clenched fist. The unknowing mind is like an open hand … an open doorway.
Going through most doorways, the knower remains much as it was. Going through the doorway to your essential nature, the known and the knower remain behind.
See the complete essay.
~ From a 2009 presentation by TAT member and Richard Rose student Art Ticknor. Would you like to share your impressions with other TAT Forum readers? Please email your comments to the .
TAT Foundation News
It's all about "ladder work" – helping and being helped
TAT Press's release of Shawn Nevins's new book, Subtraction: The Simple Math of Enlightenment, is available in Kindle e-book format as well as paperback.
"I appreciate writers who get to the point right away, then tell me a story to illustrate the point, then remind me again what the point was." – Shawn's opening sentence.
TAT Forum readers shared their impressions of Subtraction with other readers in the October 2018 Forum.
Please add your review to the Amazon listing if you haven't done so already. It makes a difference!
TAT Press's latest publication….
Awake at the Wheel: Norio Kushi's Highway Adventures and the Unmasking of the Phantom Self by Stephen Earle, with a Foreword by Norio Kushi, is available in paperback and in Kindle e-book format.
Check out Shawn Nevins's interview of Norio on SpiritualTeachers.org podcasts.
TAT Forum readers shared their impressions of Awake at the Wheel with other readers in the December 2018 Forum.
Please add your review to the Amazon listing if you haven't done so already. It makes a difference!
April 5-7, 2019 (Claymont Great Barn)
* June 14-16, 2019 (Claymont Great Barn) *
August 16-18, 2019 (Claymont Mansion)
November 1-3, 2019 (Claymont Mansion)
Join us for TAT's June 14-16, 2019 spiritual retreat. Details & registration.
The following video recordings of presentations from the April 2017 TAT meeting are available on YouTube:
Richard Rose spent his life searching for the Truth, finding it, and teaching others to find their Way. Although not well known to the public, he touched the lives of thousands of spiritual seekers through his books and lectures and through personal contacts with local study groups that continue to work with his teachings today. Meet Richard Rose is a 34-minute audio recording of an audiovisual presentation by Michael Whitely at the August 2017 TAT meeting that explores the arc of Richard Rose's life as seeker, finder, family man, and teacher.
Downloadable/rental versions of the Mister Rose video and of April TAT talks Remembering Your True Desire (details).

Local Group News
Update from the Central New Jersey Group:
The Central Jersey Self Inquiry Group has been meeting 2 times per month since our first meeting in early January this year. We have been averaging 5 participants at each meeting. Current outreach is our meetup.com page (above link) and word of mouth. Our most recent meeting topic was: "What is your biggest obstacle?" ~ Email for more details.
Update from the Central Ohio Non-Duality Group:
The Columbus group operated under the name OSU Self-Inquiry Group and met for many years in a church next to The Ohio State University. After attendance dropped off, the venue was changed to a local Panera restaurant, and the name changed to Central Ohio Non-Duality Group. The group has exposure to seekers through Meetup, but has only occasional visitors outside a core group of 4 people.
Due to schedules, we have met infrequently the past semester, and in deference to an effort to try to do other things, like rapport sittings, in private meetings.
Meeting format is a discussion format on topics of interest to seekers, and often bridges from the concerns, questions and interests of the core members in attendance into the topic which we intend to discuss. See the rest of the update.
We continue to meet on Monday evenings at Panera across from The Ohio State University. ~ For further information, contact or . We're also on Facebook.
"Double Take on Life" blog
Two friends—one a TAT member, one a TAT friend; one living in Canada, one across the border in the US; one male, one female—have partnered to create a blog site, which they hope other TAT members and friends will enjoy and respond to.
"We are two friends who were encouraged to continue our spirited and free-wheeling conversation about life with a blog. This bipolar labor of love intends to roam between various forms of expression and perspective, both serious and amused. And traverse between the nitty-gritty of the everyday to the essence of being. As above, so below."
Update from the email self-inquiry groups:
An update on the women's self-inquiry group from Anima:
The Women's Online Confrontation (WOC) group consists of weekly reports where participants can include:
> What is on your mind?
> Any projects that you want to be held accountable for?
> Responses to a selected excerpt (in the previous report).
> Comments/responses/questions for other participants.
A philosophical/spiritual excerpt with two or three questions is included in each report. Based on what we share, participants ask questions to help get clarity about our thinking. The intention is to help each other see our underlying beliefs about who we are.
One rule we try to adhere to is not to give advice or solve problems. The number of participants, to make it work efficiently, is between 4 and 7 including the leader.
Both the women's and the men's weekly email groups are active and welcome serious participants. ~ Contact or for more information.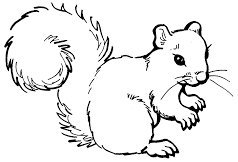 Update from the Gainesville, FL self-inquiry group:

We're planning a four-day intensive retreat at the Claymont Society in Charles Town, WV on Monday-Friday, June 10-14, leading into the June 14-16 TAT gathering.
The theme will be "Knowing What You're Not." Self-inquiry is integral to what Richard Rose termed as a path that is "subjective, subtractive, immanent, and designed for immediate changing and becoming."
Nisargadatta described the approach in this way: "Discover all that you are not—body, feelings thoughts, time, space, this or that—nothing, concrete or abstract, which you perceive can be you. The very act of perceiving shows that you are not what you perceive. The clearer you understand on the level of mind you can be described in negative terms only, the quicker will you come to the end of your search…."
We continue to meet at the Alachua County library on alternate Sundays. ~ Email or for more information.
Update from Galway, Ireland:
Tess Hughes is currently working with seekers one-to-one and holding occasional group self-inquiry retreats. Anyone who's interested in self-inquiry activity in Ireland is welcome to contact .
TAT Press publishes Tess's easy to read, profound This Above All, the story of her journey of Self-Discovery.
This is a new listing for the self-inquiry group in Goldsboro, NC:
The Goldsboro Inquiry Group (GIG) meets on the first and third Monday evenings of the month. We begin the meeting with a short reading, then sit in silence for 20 minutes before opening it up to what I like to call group assisted self inquiry. ~ For details on when and where, contact .
Update from the Google Hangouts self-inquiry group:
Thanks to the advent of technology, we have a group that meets electronically on Google Hangouts every Sunday at 6.30pm UK time.
Our goal is to investigate and confront our unexamined beliefs in a group dynamic, within a safe environment. And at the same time we aim to serve as mirrors for the other group members to see themselves more clearly.
We have one person elected to be the moderator of the group, who brings a question to the discussion, and then each participant answers with follow up questions from the others. Questions range from the psychological type, i.e., "What kind of people annoy you, and why?" to the more abstract "What is the nature of perception?"
The group has been running for well over a year now, and we have all become good friends. A number of us have met in person at various events. We welcome any new members who are committed to self-inquiry and look forward to meeting you. ~ Email .
Update from the Greensburg, PA self-inquiry group:
The Greensburg Self-Inquiry Group is still in hiatus. I do plan to start it up again at some point as I see it as a lifeline to my own spiritual path. Things got stale with my group's participants, but I will e-mail them at some point to schedule another SIG meeting. In the meantime, I participate in a local "Socrates Cafe" group at the coffeehouse/art gallery where I have had my meetings. This group is not into esoteric philosophy as such, but they're supposed to be into "Socratic Inquiry," and I figure it's better than not engaging in any discussions with people. At least we sometimes touch upon spiritual matters, and this makes attending their meetings worthwhile. ~ Contact if interested in local self-inquiry meetings.
A new self-inquiry group is forming in Hartland, VT:
Located in central Vermont, along I-91, the group will be using TAT videos from past conferences as a primer for discussion. ~ Contact for more information.
Update from the Lynchburg, VA self-inquiry group:
We're currently using Alfred Pulyan's correspondence with Richard Rose as inspiration for our weekly gathering. We're perusing the letters during the week and then coming together to see what got our attention. This activity was inspired by several online groups who have used them in past years with good results. The women's group, run by Anima Pundeer, also inspired us as we already have some questions posed by Anima to go with each letter. It's always good to share additional questions among groups!
We continue to meet at The Drowsy Poet cafe at Little Dickens Bookstore, from 6:30-8:00 every Thursday evening. ~ Email or for information on the meetings.
Update from the New York City self-inquiry group:
We meet every Monday in New York City's Financial District, where all great spiritual realizations take place ;) Our goal is to investigate and examine our beliefs (definition of examine: from Old French examiner "interrogate, question, torture"). We aim to serve as mirrors for each other, to see ourselves more clearly, in a group dynamic, within a safe environment. Recent topics include critiques of pema chodron, what it would be like to be god, and the consciousness of trees. If you believe something and are interested in doubting it, we are here for you :)
~ We have open meetings for first-timers; so if interested please reach out to or find out more through our Meetup link above.
Update from the Pittsburgh, PA self-inquiry group:
We meet on the 1st & 3rd Wednesdays of each month, from 7-9 PM, at the Friends Meeting House in Oakland (4836 Ellsworth Ave, PGH 15213) and on the 2nd & 4th Wednesdays, also 7-9 PM, at Panera Bread in Shadyside (5430 Centre Ave, PGH 15232). Last month's topics were:
Apr 3: "How do you meditate?" There is a wide range of meditative techniques and experience. What are you looking for, what have you found, what is your practice?
Apr 10: "The Magnificent Search" (for what we already have). Some teachers say there is nothing that can be "done"! Others teach to "take action"! Are you doing nothing or taking action?
Apr 17: "I just want to be free!" per the rock band Chicago in 1971. Let's talk about freedom, hosted by Mike W.
Apr 24: Carl Jung: "Your vision will become clear only when you can look into your own heart. Who looks outside, dreams; who looks inside, awakes." Hosted by Mike W.
~ For further information, contact or .
Update from the Portland, OR self-inquiry group:
We have two kinds of meetings in Portland. One is a small closed group that meets at a local coffee shop. The format for this meeting is to give each person 20 minutes or so to talk about whatever is coming up for them in their practice. The other is an open meeting, held at a local library, that is advertised through Meetup. These meetings usually have a topic with questions, and the format is to give each person approximately 10 minutes to comment on the topic and then to answer questions from others. We haven't been holding open meetings regularly but hope to get them back on track for the new year. ~ Email for more information.
Update from the Raleigh, NC Triangle Inquiry Group:
The Triangle Inquiry Group (TIG) meets on Wednesday evenings near NCSU. The inquiry process that we practice is essentially subtractive in nature, identifying 'what I am not', while exposing our false certainties and limiting beliefs; thus we are revealing the underlying truth of Who We Really Are. By asking honest, open, respectful questions that invite reflection, insight and the deepening of one's inner knowing, and by simply being present with our attention and sincerity, we create a space for direct seeing into true nature. ~ See the website for more information.
Announcement of the newly formed Richmond Self Inquiry Group:
The Richmond Self Inquiry Group provides an opportunity to meet and work with others involved in the search for Truth and Self-Realization via meditation and self-inquiry. The underlying tenet of this path is that Truth is something to be found through one's own direct experience. Group Inquiry recognizes that working with others may expedite this process, and provides a platform for genuine friendship along the way. ~ Email for information about upcoming meetings and events.
Update from the San Francisco Bay area self-inquiry group:
See the Shawn Nevins interview by Iain McNay of Conscious.tv, kicking off the publication of Shawn's book Subtraction: The Simple Math of Enlightenment. ~ Email for information about upcoming meetings and events.
Update from the Sarasota, FL self-inquiry group:
Meetings are on alternate Wednesdays. ~ Email for more information.
Members-Only Area
A password-protected section of the website is available for TAT members. The area contains information on product discounts for members as well as a substantial amount of helpful and historical information, including audio recordings, Newsletter archives, Retrospect archives, policies, conference proceedings, business meeting notes, photographs, and suggestions for ways to help.
TAT's April 2019 Spiritual Retreat Weekend was titled Once in a Lifetime is Now. The following audio recordings are coming soon in the members-only website area:
"Recognizing the Human Dilemma" by Norio Kushi,
"Strategies for Self-Realization" by Bart Marshall,
Untitled session by Paul Hedderman, and
"A Session in the Now" by Paul Rezendes.
TAT's August 2018 Workshop was titled Beyond Imagination and included three guest speakers who each led separate workshops. The following audio recordings are now available in the members-only website area:
"Nurturing What We Are" with Jenny Clarke,
"The Art of Seeing" with Norio Kushi, and
"Seeing Through Imaginary Traps" with Shawn Pethel.
TAT's June 2018 Gathering was titled In Search of Happiness. The following audio recordings are now available in the members-only website area:
"Four Views of Happiness: Three steps beyond the search" by Avery Solomon,
"How You Can Be 'Free of Happiness'" by Gary Weber,
"A Personal Perspective on Friendship: Ode to 'Mrs. C.'" by Larry Inderbitzin, and
"Seeker Stories and Q&A" by Michael W., Penny W., and Michael R.
TAT's April 2018 Gathering was titled Steps on the Path. The following audio recordings are now available in the members-only website area:
"Rose's Jacob's Ladder: Steps on the Path" by Bob Fergeson,
"The Threefold Path" by Paul Constant,
"What Keeps Us from Being Awake?" by Paul Rezendes,
"Allowing Exploration" by Shawn Nevins, and
"What's Trying to Get Your Attention?" by Mark Seabright.
Please us if you have questions. (Look here for info on TAT membership.)
Amazon and eBay
Let your Amazon purchases and eBay sales raise money for TAT!
An easy way to contribute to TAT is to click one of our Amazon links. Next time you want to make any purchase on Amazon, simply visit the TAT Press webpage and click any of the Amazon links. It doesn't matter what you purchase, TAT will receive from 4 to 6% of the purchase price of the item. It costs you nothing extra, and helps TAT. Try it now.
TAT has registered with the eBay Giving Works program. You can list an item there and select TAT to receive a portion of your sale. Or if you use the link and donate 100% of the proceeds to TAT, you won't pay any seller fees when an item sells and eBay will transfer all the funds to TAT for you. Check out our Giving Works page on eBay. Click on the "For sellers" link on the left side of that page for details.
Your Contributions to TAT News
TAT founder Richard Rose believed that working with others accelerates our retreat from untruth. He also felt that such efforts were most effective when applied with discernment, meaning working with others on the rungs of the ladder closest to our own. The TAT News section is for TAT members to communicate about work they've been doing with or for other members and friends. Please your "ladder work" news.
Humor
"One thing you must be able to do in the midst
of any experience is laugh. And experience
should show you that it isn't real, that it's a
movie. Life doesn't take you seriously, so why
take it seriously." ~ Richard Rose, Carillon
Thanks to © Dan Piraro Bizarro.com.



ynnuf

A quip from Robert Frost: "Forgive, O Lord, my little jokes on Thee, and I'll forgive Thy great big joke on me."
A toast given by a Hindu gentleman at a wedding: "A man not having a wife is incomplete. And once he has a wife, he's finished!"
One Buddhist monk leaned over to another and quietly asked, "Are you not thinking what I'm not thinking?"
According to most studies, people's number one fear is public speaking. Number two is death. Death is number two. This means to the average person, if you go to a funeral, you're better off in the casket than doing the eulogy. ~ Jerry Seinfeld
Voltaire: "God is a comedian playing to an audience too afraid to laugh."
*
~ Thanks to www.enlightened-spirituality.org/Spiritual_Humor.html and www.enlightened-spirituality.org/Zen_Humor.html.
Teacher
~ Thanks to Wikimedia Commons.


We're hoping to present more humor from TAT members and friends here. Please your written or graphic creations. Exact sources are necessary for other submissions, since we need to make sure they're either in the public domain or that we have permission to use them.
Inspiration & Irritation
Irritation moves us; inspiration provides a direction
Review by John Wren-Lewis of
The Little Book of Life and Death
by Douglas Harding

"Major advances in human understanding almost always come from questioning a supposedly obvious truth which everyone takes for granted, and that is why I strongly recommend this book to everyone interested in near-death studies. It calls into question a whole range of common assumptions about life and death, prompting noted thanatologist Ram Dass to proclaim in his Foreword that 'after this gift, the literature on dying will never be the same again.' And while NDE's are only touched upon quite briefly towards the book's end, they are dealt with from a perspective which differs radically from any of the approaches I've yet seen—a perspective which I believe could be the clue to significant new discoveries in the field."
"In fact he takes Gautama Buddha's paradigm of separate-consciousness as illusion more seriously than most Buddhists have ever done, emphatically denying that liberation from the anxieties and 'cravings' of that illusion requires years of spiritual discipline. The illusion arises, he maintains, simply because we've been trained since infancy to interpret our conscious experience, moment by moment, it terms of self-images based on the way other people experience us in social relationship—i.e., as erect-standing, talking and thinking animals. His books—including two new ones produced since his anticipation of dying soon after 80 has been proved premature (Harding, 1990 & 1992)—are constructed around various simple 'mental de-briefing exercises' to enable readers to side-step this interpretation-process and really experience their experience. The result, he insists, is instant realisation that separate individuality is just one special perspective in a living consciousness which is literally infinite, not the victim of time but the eternal theatre in which time happens. And if taken seriously, this is no mere intellectual intuition, but the actual discovery of an unsuspected, yet really obvious, depth-dimension in consciousness itself, which subsumes conflict and fear into equanimity and love.
"It is from this standpoint that he views the findings of modern near-death research: he sees both the deep tranquillity which characterises most NDE's themselves, and the positive life-changes that usually follow them, as evidence that at the close approach of death, societal conditioning loses its grip and consciousness is able to experience its infinite, eternal reality. In other words, he sees encounter with death as a decisive, albeit somewhat drastic, unlearning process—and my own ability to appreciate Harding dates precisely from having experiences such as un-learning myself when I nearly died from poisoning in 1983. The event itself (Wren-Lewis, 1985) had none of the heavenly visions that commonly attract most attention in NDE accounts; it was, quite simply, an experience of timeless and infinite aliveness, pure absolute consciousness with no 'selfness' whatever, which focused down into the bodymind perspective called John Wren-Lewis when the doctors resuscitated my brain. Ever since then I've been directly aware that I'm not, and never was, an isolated individual experiencing an alien environment. I am, and always was, Infinite Eternal Aliveness playing something like a game called 'John Wren-Lewising' in a universe which is also That."
*
Read the full review in the April 2019 NOWletter. There's also an archive of Wren-Lewis's remarkable writings on the www.capacitie.org website.
*
Q: What do you think it means to really experience your experience?

What really happens when you Die
End-of-life-phenomena • At Home with Peter Fenwick


~ Thanks to TAT member Colm H, who wrote: "This is a good watch; interesting in the talk at about 25 mins about having to surrender everything to have a good death. If you don't, you have a more difficult dying experience. He also mentions along the lines of I think what Rose said, that if you believe in something, there is a good chance it will form part of your dying experience, e.g. angels.
*
Fenwick is a neuropsychiatrist whose responses to the perceptive interviewer are low-key and thoughtful, edged with a quiet humor. He details the common letting go of attachments once we admit that death is imminent, with guilt being a very sticky attachment, and describes a nondual state that is arrived at by many, where the self-referential chatter dissolves and there's a merging into cosmic unity.

A Wikipedia article on Fenwick says that he believes that research from near-death experiences indicates "the mind is independent of the brain. According to Susan Blackmore [he has] misled viewers with beliefs that are rejected by the majority of scientists. Blackmore [cites] biased and 'dishonest reporting,' particularly in respect to the theory of consciousness proposed by Roger Penrose and Stuart Hameroff, which Blackmore herself presented as a theory long ago subjected to 'the most devastating critique' by philosophers Rick Grush and Patricia Churchland, who, according to Blackmore, took Penrose & Hameroff's 'argument step by step, and demolish(ed) each one.' However, Blackmore failed to mention the existence of a reply by Penrose and Hameroff, in which Grush and Churchland's arguments are demonstrated to be misleading and with respect to the physiological evidence factually incorrect."
The Oxford Dictionary defines mind as: The element of a person that enables them to be aware of the world and their experiences, to think, and to feel; the faculty of consciousness and thought.
Q: What's your feeling about mind/awareness and the brain: that awareness is a product of the brain or that awareness transcends the brain?

Afflictions to the Sense of Self

See, that's the problem with people. They don't really look at each other. They just see some approximation that more-or-less conforms to whatever vague ideas they already have in their heads. For us, for cops? We have to learn to nix that shit real fast. All the details that the approximation leaves out are the details that will break your case. You really want my help? This is the best I can do for you, to tell you this: see things for how they are, and not for how you think they are. ~ Restoration Heights by Wil Medearis; advice from a cop to the artist-protagonist.

Q: When our pride is stung by an offense or embarrassment, are we seeing things as they are or how we think they are?
Q: What are the underlying beliefs about ourselves that can be threatened by experience because they're questionable?

Please your thoughts on the above items.
Reader Commentary
Encouraging interactive readership among TAT members and friends
A reader wrote that what would make the Forum more interesting would be:
Hearing from people who are searching – and have questions instead of those providing endless advice and "answers." What challenges they are facing. What their doubts and questions are. How they perceive their path is going. What they are doing in their lives. Where they think they will end up. Etc. etc.
Can you help make the Forum more interesting?
The question we asked readers for this month's Reader Commentary: What do you think Mr. Rose meant in his poem "Tweeny Town" when he wrote, "In Tweeny Town, in Tweeny Town there lived a boy and maid. / And they went up and they went down, but all their children stayed."? What does between-ness mean to you? Responses follow.
TWEENY TOWN
Nov. 2001 TAT Forum article
In Tweeny Town, in Tweeny Town
there lived a boy and maid.
And they went up and they went down,
but all their children stayed.
In Tweeny Town, in Tweeny Town
the two were free of sorrow.
For they delayed the ups and downs,
and looked for them tomorrow.
In Tweeny Town, in Tweeny Town
there were no rich or tragic,
Nor age or youth nor chain nor crown,
For between-ness was their magic.
From Patrick K:
Maybe that to serve something higher from your already humble human position will allow your childlike essence to come to the forefront. By serving some higher ideal you may negate the lower attractions and distractions. However I don't hear mention of anything higher and this would probably be assuming something higher, a preconception. So maybe be honest about your worldly position; being servile may be frowned upon by the masses, but maybe is the best any person can do.
Between-ness to me means being able to be conscious of everything as usual in your everyday life while also being mindful of your esoteric path. It's knowing you are an individual in the world and you may carry the baggage of that around with you to some extent as regards how others see you as personality. So to be conscious of everything yet not getting involved with the reactions, knowing it's just mundane worldly stuff. Yet to be responsible all the same as much as you can. To me it's also keeping your energy conserved, to be on constant alert, for to see something more directly. A practice of holding your energy for the work, keeping a bead on what's important and to be open to what may come your way.
From Doug M:
Since a "tweeny" is a servant assisting two others, we may take this to be commentary on Rose's concept of duality. Rose's umpire being the tweeny assisting both the maid and the boy—personifications of good and evil, light and darkness, etc. The child or Self being that which lies under all this relative movement.
From Isaac H:
I think this verse is getting at the "non attachment to the fruit of actions" part of Betweenness. The polar opposites create this tension throughout life, getting what you want or not, good moods and bad, up and down; but if the fruits of the actions are relinquished, if the children stay in tweeny town, then no matter the ups and downs, it's fine. I think that "Betweenness" is ultimately a magical act, or rather a state of mind, a way of holding one's head that allows synchronicities to happen. Following the 4 powers of the Sphinx, to Know, to Will, to Dare and to Keep Silent, you research, set the intention, do everything you can to make it happen, then let it go and shut your mouth. A crucial part of charging and sending a sigil out is to forget about it. You do all you can for your will to be done, but keep in mind that you don't really know what's best, and leave it to the grace of the higher power.
From Brett S:
My guess is that a boy and maid going up and down—but their children staying—has to do with equanimity during life's ups and downs. Equanimity means being neutral towards my thoughts, which after all are just a "movie." My guess about the meaning of between-ness is that it is a state of mind that is not doing but intentionally being. Being focused on something other than thinking and other than the external world of sensations. It's to be "half inside and half outside," with regards to my attention. I also have ideas about it meaning "wanting something desperately and then letting it go," and also that it refers to when someone keeps their head "on dead center." These seem possible, and related.
From Colm H:
I don't know too much about it, but I understood between-ness to be a way of holding one's head in relation to a desire, aim or the like. It involves bringing the idea to mind briefly, but then letting go of it completely, forgetting about it as such. And somehow, in that manner, holding your head upon it in some kind of middle ground, not wanting it, and not, not wanting it. Somehow, it then materializes or comes into being.
I am really not sure about the referenced line in the poem, but taking a wild stab at it … reading it, I am wondering if it is some kind of metaphor for the creation process. So the boy and maid come together in an act of metaphorical procreation. They moved up and down in the process, trying to make their desires or whatever happen, and so their children (creations) stayed, i.e., nothing was created as they were being pulled up and down, not holding steady in between-ness.
From Ikeh:
Unrelated to reading the "Tweeny Town" poem and the question from last month's forum, I recently had a thought on between-ness based on observing an experience. So here it is. It had to do with my admitting a desire, a worldly one. Admitting it to a degree that I saw no choice but to work toward it. It strangely brought a sense of trust. Trust that the universe, or a higher power, or a thousand unseen hands, is listening and responding to my taking actions. (No, I didn't have a Napoleon-Hill-like conviction that success would come exactly as I had imagined it, mainly because, learning from my achievements, I saw that every situation was pretty much equal. Each one came with pros and cons, and didn't bring the satisfaction I thought it would bring. But it didn't mean I stopped working toward what I believe to be a better life situation.) And that sense of trust led to, or could be described as, working wholeheartedly with a sense of peace. It didn't matter whether I failed or succeed. It is when I desire something and at the same time denying it to myself, and not doing anything about it, or going at it half-heartedly, that I feel the anxiety of success versus failure.
From Steve S:
I think between-ness is the ability to rest in a place of not knowing. The natural position of my mind is that of demanding answers. Of having certainty of fact. One could use almost any question, I think, but a good example of this demand for certainty would be the question of what happens after the body dies? We've invented all sorts of religions which appear to answer that question in various ways, even going so far as to invent an eternal hell seemingly because going to 'hell' is better than not knowing.
In Tweeny Town "there were no rich or tragic, Nor age or youth nor chain nor crown" mirrors some of the lines in the Heart Sutra: "there is neither ignorance, nor absence of ignorance, neither old age and death, nor the absence of old age and death." Both works point to a mind-state which allows for acceptance of paradox and not knowing.
The value of living with paradox or between-ness may be that they are inconceivable to the mind.
From Still Unknown:
The poem refers to an unusual opportunity for escape or freedom from the relative world in order to fulfill one's intention. One escapes by forgetting the daily context of how things are "supposed to be," as if one's attention is taken for a ride temporarily by reading this poem, thereby tricked into thinking "up is down and down is up."
Does freedom from a world of opposites exist? Since they are not real, he suggests maybe so, as in Be-Tweeny Town, and that by simply reading it you might "magically" find yourself there. He refers to the ability of an entire town even as a way of life, but perhaps the children "stay" in it naturally.
I think Between-ness can be learned, but the key may be to have the intuition to only place yourself in the position and with the intent that deftly brings it about. Between-ness seems to be when my awareness loses context with nature's rules, and human expectations of this relative world, long enough for some intention or agenda that I harbor, to paradoxically and selflessly affect that world.
From Paul Constant:
For almost ten years, I often heard Richard Rose talk about between-ness while visiting his farm in West Virginia. Alas, I still don't consider myself an adept practitioner of between-ness.
Ironically, my wife—who has great patience for my spiritual endeavors but few such inclinations of her own—emphatically claims she employed between-ness to find me, well before we knew each other. She read a book that advised readers to write down all traits desired in a life partner, read the list aloud once a day for three consecutive days, and then throw away the list and forget about it. Years later, it dawned on her that I was a true manifestation of everything in her list! Her only regret? She would have been much more specific when listing "a sense of humor." :-)
In his books The Direct-Mind Experience and Energy Transmutation, Between-ness and Transmission, Rose told of methods that can effect change almost without limitation. Between-ness is a technique of changing material events just by holding the mental head on dead center. He wrote, "In the face of Reality or from the viewpoint of Absolute Reality, our efforts to affect the nightmare are comic and pathetic except for one effort—a better understanding of the possibility of Between-ness. This effort sees for man the possibility of surmounting the world of Illusion—consciously, not just in a trance—where things may just be another form of illusion."
Skeptics will assert that humans have no volition, that the universe spontaneously manifests regardless of our thoughts or actions. Perhaps. But in life, I feel that no conditions or "facts" are unequivocal, and paradox permeates everything. The evidence for having volition is probably just as strong as the evidence for non-volition.
For those interested in exploring between-ness further, I encourage you to visit the download area of searchwithin.org and locate the article titled "Richard Rose Quotes and Notes—Between-ness." It contains a number of direct quotes and paraphrased statements from Rose on this topic.
So, why is between-ness important to the spiritual seeker? From the list of Rose quotes: "Thought, no-thought, results in Absolute realization. What it is must be found by trying it. You do it, you live it. You reach an Absolute realization by looking between thoughts."
From Shawn Nevins:
It's not meant to have meaning, it's meant to delay the quest for meaning and in so doing perhaps allow a moment of magic.
The questions for next month take a different approach: We've put together an online survey to compile strengths of beliefs that our readers have about what they are. The focus is on feeling-level beliefs—which we may have absorbed in early childhood, in early school years, in other life transitions, and in various traumas. They may influence the weightings given to the various fears and desires in our decision-making process, and we may or may not be conscious of them. Our life experience may challenge them, and if we're pursuing an intentional path of self-realization, we may be interested in trying to accelerate the process in our self-inquiry practice.
Feeling-level beliefs are different from sophisticated beliefs that may have developed from reading or listening to philosophical, scientific, or spiritual authorities. They're more the beliefs of the inner child and may be much stickier in the retreat from untruth about what we are.
We've seeded the anonymous survey with some beliefs that have come from self-inquiry discussions. We're asking TAT Forum readers to rate how strongly they align with those beliefs on a scale of 0 (not a belief) to 10 (very strongly believed). And you can add any other strongly-held beliefs with their associated strength ratings.
Please check out the brief questionnaire and add your responses by the 25th of May.
Other Reader Feedback
From Diana B. [referencing the reader responses to last month's question]:
There is a right way to meditate and a wrong way. The right way is to challenge yourself, ask yourself the hard questions until you get answers, to imagine dying and becoming comfortable with it. It should bring you to an awakening in a reasonable amount of time (under six months). Sitting on your ass "observing your thoughts" accomplishes nothing.
Lester Levenson never sat and meditated: instead, he spent three months letting go of his ego, which he was good at because he had received four years of psychoanalysis with an associate of Sigmund Freud. That was four days a week for four years. Levenson then developed the Sedona Method, and in spite of the unavoidable mistakes that his followers have put into it, the method is still the most effective means of removing the psychological blocks that keep us from becoming awake to what D. T. Suzuki calls the Cosmic Unconscious. These blocks are repressed memories and desires that are accumulated in the unconscious.
Suzuki and Erich Fromm's little book, Zen Buddhism and Psychoanalysis has a wealth of wisdom on this subject, i.e., why the Sedona Method is so powerful. I am at a loss to understand why no one has researched the connection between Freudian psychoanalysis and enlightenment.
Incidentally, there is no need to take a course; it is sufficient to read the short biography about Lester written by Lawrence Crane (available for free at http://www.presentlove.com/lester-levenson/) and to download (again, free) the handbook written by Dr. Susan Kriegler.
The Lester Levenson love exercise replicates what he did, which was to go through every person he had ever known and change unloving feelings to a feeling of love. (Make a list of everyone you have ever had feelings about). Doing just this will change your life; refusing to do this means you're going to be reborn, blindfolded, and have to go through the pain of living all over again. One hour a day of doing the love exercise and releasing repressed memories is worth more than 20 years of sitting "observing your thoughts." I know this because I know people in Zen Centers who have sat for 30 years and gotten nowhere.
Regarding the bit about the evolutionary purpose of the self [in last month's Inspiration & Irritation section], no-one who is enlightened believes in evolution. No-one who understands quantum physics believes in evolution—Robert Lanza's Biocentrism explains this. The universe and sentient beings rose together, at the same time, because without the beings there is no universe. Neither the beings nor the universe is real: they are simply manifestations of God or the Absolute, which is the only reality. The first path of the Noble Eightfold Path is Right View, because nobody attains enlightenment without understanding the Dharma. Look at Genesis: Adam and Eve were separated from God because they became aware of themselves and aware of differences between things. They came out from the Absolute at the same time as the universe came into existence. (Actually they came out shortly after, but there are some problems with the Babylonian creation myth).
From Joe B. [in response to the questions following last month's TED talk You Aren't at the Mercy of Your Emotions]:
Q: Are we always guessing, too, when we "read" emotions in others?
We are always guessing about EVERYTHING. Emotions are only a piece of all the guessing going on. It might be easier to list what we are NOT guessing at.
Q: Is it possible that emotions we experience internally have actually been transmitted from another person (sentient being) or have somehow been picked up unintentionally by us?
Yes.
I have had this happen to myself. I have direct experience with feeling an emotional state that had no basis in my immediate environment or situation. I looked further and noticed that my partner at the time was having a very difficult time. The emotion I felt was what it would have been if I had been in her current situation. Realizing this emotion belonged to her situation rather than mine satisfied the emotion and it released with no further action required except putting it in the pattern bucket to look for in the future.
In response to the overall subject of emotions: I currently view emotions as a 7th sense door that summarizes the current situation in close to real time in a manner that is entirely novel from the summary of the other 6 sense doors (sight, sound, touch, taste, smell, thought/cognition). Reconciling this with the "everything is perfect if you are at the God level" becomes a focus rather than simply trying to stop an uncomfortable emotion. Rather than running away or suppressing emotions for another day, turning and looking deeper into the emotion becomes a more effective way to get to the God level. Actually getting light on it and realizing the snake in photo is just a photo and the snake in the rope is just a rope goes a step closer to realising this the next time it comes up.
Richard Rose described a spiritual path as living one's life aimed at finding the meaning of that life. Did you find anything relevant to your life or search in this month's TAT Forum?
Poustinia of TAT members Chuck and Penny.

We like hearing from you! Please your comments, suggestions, inquiries, and submissions.
Sign up for notices of TAT's four annual events and free monthly Forums by email on our .
Founder's Wisdom
Richard Rose (1917-2005) established the TAT Foundation
in 1973 to encourage people to work together on what
he considered to be the "grand project" of spiritual work.
Psychology of the Observer
Lectures Given at Universities 1977 and 1978
This talk has to do with knowing; we presume that we know what knowing is. After you give some thought to the business of knowing, you may come to realize that you have had an incomplete idea of that which knowing is.
There are two forms of knowing, inside and outside knowing. We have an outside system of knowing, and an internal system of knowing. The outside knowing involves the physical universe, the earth, our body, and the observable functions of the body. Some of the observable functions of the body, include thought, thought patterns and dreams.
With this statement, I have to get into some line of designation between inside and outside experience. The designation depends upon the word "observer." This designation must not be an arbitrary designation, used just to expedite some explanation or argument which I wish to use. We must be reasonable and methodical in our handling of any complex problem. Yet these things should be expressed simply. We should be able to express them simply.
You will notice that I have not yet defined "inside" knowing. Inside knowing must be defined as that knowing which results from things coming to us other than through the senses, or through visualization or projection of that which was witnessed at some time through the senses. Inside knowing does not include that which comes to us through word-symbols, or from associations with memories, which at one time were received through the senses....
*
The first roughly hour and a half of this YouTube clip is the audio component of a talk given in October 1977 at Kent State University, including tantalizing Q&A. That material, with some editing, makes up the the middle section of The Psychology of the Observer. The rest of the clip appears to be a pastiche of excerpts from two other talks between 1976 and 1978 and from an August 1983 retreat at the Rose farm, which is covered in the "August Chautauqua" chapter of The Direct-Mind Experience.
Homing Ground Update
… A spot on earth where people can do retreats and hold
meetings; where the emphasis is on friendship and the search.
We are still very much in brainstorming mode for bridging the $100,000 gap between our original design and the funds we've raised. If you have ideas or suggestions, feel free to Shawn.
Driveway entrance from Thomas Green Road.
In the meantime,
Use the PayPal button above to donate now. TAT is a 501(c)(3) not-for-profit educational organization and qualifies to receive tax-deductible contributions.
Alternatively, you can mail a check made out to the TAT Foundation (for instructions on mailing a check, please the TAT treasurer).
For additional background, see the Homing Ground page.
In friendship,
Shawn Nevins
on behalf of the TAT Trustees