Listening to someone sharing how she talks to God throughout the day, sensing that through the fortunes/misfortunes in her life, God is leaving his signature, not in some arrogant way of, "I am so great, I did this!" but in the way of saying, "Hey buddy, I'm right here with you!" The signature is reminiscent of how you recognize a musician by their style, the artist by a peculiar brush stroke, or a loved one by their annoying quirk of leaving half-eaten potato chip bags open!
The moment comes when you feel old and gray, heavy of heart, weary of body. And quite unexpectedly, you happen upon such signature. And a faint smile begins on your lips, a quiet gladness in your heart, and the thought crosses your mind, "That son of a gun was here," and you hear yourself softly chuckle. And you realize that the music you thought you'd never hear again, the peculiar brush stroke you had forgotten, the friend you thought had left long ago, is here, always here.
And as you look around, you see snippets of music scrawled on crinkled chocolate foil wrappings, inside jokes scribbled in the creases of opened potato chip bags, doodles of hearts on walls, asking, "Why so glum, chum?" And you start to weep because all this time you had missed the kisses blown your way while you were busy running your supposed life.
Soon the tears dry and you realize the only job you ever need to do, that you can't help but do, is to love your friend back, with all your heart. And you remember Professor Martin from long ago asking, "If you are hiking and suddenly come upon a magnificent vista, and you go, 'Wow!' Does that wow last forever?"
*
~ Thanks to TAT member Tina N.

Would you like to share your impressions or questions with other TAT Forum readers? (Comments and questions may be selected for future Reader Commentary inclusions, identified with first name and first letter of last name or other attribution of your choice.) Please email your impressions/questions to the .
TAT Foundation News
It's all about "ladder work" – helping and being helped
Downloadable/rental versions of the Mister Rose video and of April TAT talks Remembering Your True Desire (details).

Local Group News
Update for the Amsterdam, NL Self-Inquiry Group:
The group is not holding meetings currently, but email for information.
Update from the Central New Jersey Group:
At the end of July, the New York City and the Central Jersey Self Inquiry Groups co-sponsored a 3-hour inquiry meeting using the Zoom platform. The inquiry meeting (the third event organized by both groups) attracted 11 participants. The meeting schedule: Welcome; Byron Katie inquiry exercise (led by a NJ member); "I statements" exercise (led by a NY member), and a feedback session, to collect ideas for future retreats. Organizers feel that organizing an event with another group, is a good way to "find your fellows" as Richard Rose once advised.
We hold regular Zoom meetings on Friday evenings. ~ Email for more details.
Update from the Central Ohio Non-Duality Group:
The Columbus, Ohio self-inquiry group, now known as the Central Ohio Non-Duality Group, has continued to meet virtually on Tuesday evenings at 6:30PM during the Coronavirus pandemic. Please email one of the people's names below if you wish to get a link to the meeting. Meeting format involves discussion of topics of interest to seekers and often bridges from the concerns, questions and interests of the core members in attendance into the topic which we intend to discuss. We look forward to the easing of restrictions to the point where we feel comfortable meeting again in person. ~ For further information, contact , , or . We're also on Facebook.

Update from the email self-inquiry groups:

The Women's Online Confrontation (WOC) group consists of weekly reports where participants can include:
> What is on your mind?
> Any projects that you want to be held accountable for?
> Responses to a selected excerpt (in the previous report).
> Comments/responses/questions for other participants.
A philosophical/spiritual excerpt with two or three questions is included in each report. Based on what we share, participants ask questions to help get clarity about our thinking. The intention is to help each other see our underlying beliefs about who we are.
One rule we try to adhere to is not to give advice or solve problems. The number of participants, to make it work efficiently, is between 4 and 7 including the leader.

We had two new folks join in February, resulting in two men's groups with 8 participants in each. They (the weekly exchanges, not the participants :-) function like slow-motion self-inquiry confrontation meetings, which has its pros and cons. We alternate by asking each other questions one week then answering them the following week. We're currently trying to keep it to each of us asking just one question to each participant--switching from a shotgun to a rifle approach. Participants provide brief updates of highlights from the previous week and optional updates on progress toward objectives that they use the reports for accountability on.

Both the women's and the men's email groups welcome serious participants. ~ Contact or for more information.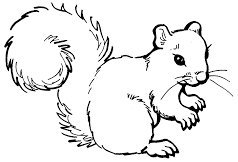 Update from the Gainesville, FL self-inquiry group:
Our meetings at the Alachua County library on alternate Sundays are still suspended while the library remains closed. In the meantime, the regular participants are saying hello to each other via email every Sunday, sharing whatever is on our minds. ~ Email or for more information.
TAT Press publishes three of Art's books: Solid Ground of Being: A Personal Story of the Impersonal, Beyond Relativity: Transcending the Split Between Knower & Known and Sense of Self: The Source of All Existential Suffering?
Update from Galway, Ireland:
Tess Hughes is currently working with seekers one-to-one and holding occasional group self-inquiry retreats. Anyone who's interested in self-inquiry activity in Ireland is welcome to contact .
TAT Press publishes Tess's easy to read, profound This Above All, the story of her journey of Self-Discovery.
Update from the Greensburg, PA self-inquiry group:
I am meeting every Saturday morning with three of my former Greensburg SIG group participants who are into non-dualist paths, such as Adyashanti and Mooji. There is also another participant, a professional psychologist who is interested in eastern philosphy and who wasn't in my SIG group but makes a great addition to our proceedings. These fellows are sincere seekers. We spend our time discussing our respective paths and comparing notes. Our new venue is a place called the White Rabbit Cafe in Greensburg. I'm hoping that the lull here has ended and that we're ready to be more dynamic again. ~ Contact if interested in local self-inquiry meetings.
An update from the self-inquiry group in Houston, TX:
The backyard patio meetings are now moved to Zoom meetings, which take place at 4 pm on Saturdays. There are 3 active and inspired participants right now. Topics vary from Mr. Rose's writings to "What is on your mind?" ~ Contact for more information.
"Ignoramuses Anonymous" blog
Ignoramuses Anonymous is for seekers to explore questions together…a fellowship of seekers for whom ignorance of the absolute truth had become a major problem. It started as a blog for Pittsburgh PSI meeting members back in 2009. Welcoming discussion on the path.
To get notices of new posts, you can subscribe by RSS feed or by email.
See the 2020/11/28 post: Four-day isolation retreat at TAT Center, with photos and YouTube clips.

Update from the Lynchburg, VA self-inquiry group:
We have been meeting on Thursday evenings from 7pm - 8:30pm, online, via zoom. Norio Kushi, Paul Rezendes, and Bob Harwood are consistent guests. We've also had some other interesting characters show up from time to time. Topics come from readings or questions brought up by our members. These are sent out, along with the zoom invitation each week. Recently we posted some "considerations" for joining our group:
** Try to frame your comments as questions to Norio, Paul, or Bob. Draw these questions from you own experience rather than generalities. Maintain attention and discussion on the question rather than philosophical musings.
** Question other participants, in the spirit of group-assisted self inquiry, but without attempting to lead them to any particular conclusion or bring attention to yourself.
**Allow for and attend to the silence and the space that is always present. When you aren't speaking, see that as your role - to hold that space.
**Question, in yourself, the use of personal story-telling and quoting others - though sometimes both are helpful and appropriate.
**Consider the way in which you are listening. Does it have a quality of acquisitiveness or openness?
**Continue to question your own intention for coming to this meeting and let that guide any comments/questions/discussion.
~ Please contact or if you're interested in being on the email list.
Update from the New York City self-inquiry group:
The New York City Self-Inquiry group meets by conference call line (no video) every Monday from 6-8 PM EST. The phone number is (425)436-6381 and the passcode is 889361#. More details, as well as our weekly discussion topics, are available on our MeetUp page (link above) and via email at .
Update for the Online Self-Inquiry Book Club:
This online Self-Inquiry Book Club meets Sunday afternoons. Our book for February is The Zen Experience by Thomas Hoover (pdf; Kindle). ~ For more information on book club participation, see the meeting website (link above).
Update from the recently listed Online Video Confrontation Group:
The Monday Night Online Confrontation Group is going strong with a core group of participants and room for a few more. Now meeting at 7:30 pm EST (previously at 7 pm), using the online video conference platform from "Jitsi.org" which works best with the Chrome browser. The goal of the group is to practice confrontation/group self-inquiry. ~ If you're interested, email or .
Update from the Portland, OR self-inquiry group:
A small group of us meet most Sundays at a coffee shop. The format for our meetings is to give each person 20 minutes or so to talk about whatever is coming up for them in their practice and to answer questions from the others. ~ Email for more information.
Update from the Raleigh, NC Triangle Inquiry Group:
The group is starting up again after a hiatus, now with Zoom online meetings. ~ Email for details.
Update from the Richmond Self Inquiry Group:
There isn't a Richmond self inquiry group at the moment…it never really got off the ground. I'm considering a few different approaches for round three, but it'll be at least a few months away before that takes form. ~ Email for information about future meetings and events.
Update from the San Francisco Bay area self-inquiry group:
See the Shawn Nevins interview by Iain McNay of Conscious.tv, kicking off the publication of Shawn's book Subtraction: The Simple Math of Enlightenment. ~ Email for information about upcoming meetings and events.
TAT Press publishes Shawn's Images of Essence: The Standing Now, which features his poems with photos by Bob Fergeson, The Celibate Seeker: An Exploration of Celibacy as a Modern Spiritual Practice, Subtraction: The Simple Math of Enlightenment, and Hydroglyphics: Reflections on the Sacred, which features his poems with photos by Phaedra Greenwood.
Update from the Washington DC Area Self-Inquiry Discussion Group:
[This group was previously listed as the Rockville, MD self-inquiry group.] We've been meeting monthly at Rockville, MD Memorial Library. While the library is closed for public health reasons, we're participating more in a weekly online book club. Forum readers are welcome to participate. ~ For more information, please email or see the website http://firstknowthyself.org/virtual/.
Members-Only Area
A password-protected section of the website is available for TAT members. The area contains information on product discounts for members as well as a substantial amount of helpful and historical information, including audio recordings, Newsletter archives, Retrospect archives, policies, conference proceedings, business meeting notes, photographs, and suggestions for ways to help.
TAT's August 2019 Workshop was titled Beyond Mindfulness: Meditation and the Path Within and included three guest speakers who each led separate workshops. The following audio recordings are now available in the members-only website area:
"Mindfulness. Is it just another spiritual buzzword?" with Bob Cergol,
"The Path of Direct Sensory Perception" with Bob Harwood, and
"The Art of Mindfulness is the Passion for Truth" with Paul Rezendes.
TAT's June 2019 Spiritual Retreat Weekend was titled Between You and the Infinite. The following audio recordings are now available in the members-only website area:
"Coming Home (aka The End of Seeking)" by Don Oakley, and
"What's in the Way?" by Eshwar Segobind.
TAT's April 2019 Spiritual Retreat Weekend was titled Once in a Lifetime is Now. The following audio recordings are now available in the members-only website area:
"Recognizing the Human Dilemma" by Norio Kushi,
"Strategies for Self-Realization" by Bart Marshall,
Untitled session by Paul Hedderman, and
"A Session in the Now" by Paul Rezendes.
TAT's August 2018 Workshop was titled Beyond Imagination and included three guest speakers who each led separate workshops. The following audio recordings are now available in the members-only website area:
"Nurturing What We Are" with Jenny Clarke,
"The Art of Seeing" with Norio Kushi, and
"Seeing Through Imaginary Traps" with Shawn Pethel.
Please us if you have questions. (Look here for info on TAT membership.)
Amazon and eBay
Your Contributions to TAT News
TAT founder Richard Rose believed that working with others accelerates our retreat from untruth. He also felt that such efforts were most effective when applied with discernment, meaning working with others on the rungs of the ladder closest to our own. The TAT News section is for TAT members to communicate about work they've been doing with or for other members and friends. Please your "ladder work" news.
Humor
"One thing you must be able to do in the midst
of any experience is laugh. And experience
should show you that it isn't real, that it's a
movie. Life doesn't take you seriously, so why
take it seriously." ~ Richard Rose, Carillon
We enjoy presenting humor here from TAT members and friends. Please your written or graphic creations. Exact sources are necessary for other submissions, since we need to make sure they're either in the public domain or that we have permission to use them.
Inspiration & Irritation
Irritation moves us; inspiration provides a direction

Please your thoughts on the above items.
Reader Commentary
Encouraging interactive readership among TAT members and friends

The Reader Commentary question for the April TAT Forum is:
What do you feel is the most important purpose in life?
Responses follow:
From B Russell:
The question and answer is who is doing the feeling.
From Ben B:
The purpose of life is to climb and to fall
To get fed up
To hit a brick wall
To follow desires so they bear fruit or fail you
To find what is false
So Truth can impale you
And if you can fail
You may doubt and inquire
And with enough hurt
Get engulfed in the fire
And the fire may transport you
From here to not there
To a no-rhythm rhyme
In a pleasant nightmare
And here you may find there's a no-gap space
A no-now time
In a no-you place
Where a purpose only matters to a person
From Leesa Strong:
What is the purpose of life? Seems the answer is in the question, at least for the birds and the blooms and the wind and little children. But we humans 'grow up' and the purpose of life, no matter what we say or do, circles around death. Resisting death, denying death, avoiding death. From the moment I understood that things didn't last - the places I took for HOME, my beloved pets, friendships - life became about holding on – clinging – again, no matter what it looked like from the outside.
As an older child, it was a shocker to realize that people I knew could actually die, which of course eventually became "I could die." Actually there's a part of me that still doesn't believe it. I've only ever encountered other people dying – and even then have no proof that they live on somewhere else, nor do I have any proof that they don't.
Practically everything I've done since that moment in childhood was in denial of death. That became my purpose. There are better sounding answers. Answers I've encountered in my years of wandering around the spiritual landscape. Like the purpose of life is to allow the Infinite/God to 'know' itself, or the easy answer – there is NO purpose. I could borrow from a friend – the purpose of life is to play or to evolve. But if I'm honest, the purpose of my life has been to stay alive. There seem to be exceptions. Folks who have had a near-death experience probably see their purpose much differently. Or those who have 'awakened' to the fact that they are eternal. Hospice patients in the last days or moments. Oh, the relief, the relaxation, and the gratitude I saw on some of their faces. Maybe that's the purpose of life – to die before we die … to have all those ideas about ourselves die, including ideas about purpose.
From Eric C
To me, the most important purpose in life is to discover what, if anything, is beyond thought, feeling, intuition, belief, love, hope, fear, teachings.
From MT:
To be a beacon of Light and Love shining out as bright as I can. The Great Spirit needs as many "boots on the ground" on planet Earth as possible in these challenging days ahead. How to be a beacon of Light for me is through my relationship with my Creator and my faith guided by intuition plus lots of work and practise. Spirit-led people never stop growing and changing and recognizing the new moment of opportunity. The less there is in me to block the Inward Flow ... the more I can send that Flow outward to shine. I never guessed that a call I had to make yesterday to get technical support for internet would be an opportunity. The technician seemed so grateful to have a customer who was not in a hurry and upset about the phone problems. He worked from India and so we had a good chat about his country while he sorted the issues. It's important not to get an ego-boost and congratulate yourself on these sorts of things ... being kind should just be the way we are. There are all kinds of opportunities to volunteer and do many other outwards works with inner work going on at the same time ... why not plant a few trees or cook a few meals for homeless persons while at the same time ... I'm weeding my inner garden so that Inner Self can begin to really flourish. I imagine Art and Tess and Anima found that the further they progressed along the spiral stairway to Heaven the less they thought of themselves until there was barely any egotistical self to think of ... so I have to chip away everyday ... let go of of whatever in my particular physical, emotional and intellectual physiology is useless and use the useful ... even my ego is useful to a point as long as it goes in pursuit of Truth Goodness and Beauty. Recent supports I found inspiring: The Divine Dance by Richard Rohr and Tom Hanks in a movie about Mr. Roberts, It's a Beautiful Day in the Neighborhood.
From William R:
I'm not sure that life has any purpose greater than to experience. What do we mean by "important"? My dictionaries define the word as: marked by, or indicative of, significant worth or consequence. So, it seems we are asking, what does ANY INDIVIDUAL perceive as the most important purpose in life? But is there an all-encompassing answer that applies to EVERY individual?
Most of my life has been a quest to make sense of suffering, especially the suffering people inflict upon each other, wounding each other in the most cruel and malicious ways, even as each one of us yearns to be loved and to be enveloped in joy. And so, for me, the most important purpose has been to find the reconciliation of this paradox and make it my reality. As a consequence of this life quest, everything I have learned, everything I have experienced, everything I know, tells me this world, this universe, is God's "Masterpiece Theater" and we are all actors doing our very best to live lives that feel aligned with, harmonious with, our desires, our intentions, our aspirations; and the goal is to attain a permanent state of well-being. Isn't that why any one of us seeks "enlightenment," to be delivered of suffering and to know the permanent state of well-being that comes of knowing The Light? The thing is, if you believe such a state exists and can be found, I assure you, it is not of the physical.
When I was a youth of about 14 years, I had an experience I have never forgotten: I was playing a game of playground football with a group of friends, and on that particular afternoon, no one could catch or tackle me. I remember it as a moment of pure exaltation, because I was in a state of perfection. It was a brief moment of being the perfection of youthful vitality, exuberance and celebration. And across the intervening decades, I have often reflected that THAT sense of being is what I have always sought, and what I am always seeking. But of course, life has its own intentions.
As an incarnate physical being, I am subject to all the "slings and arrows of outrageous fortune" that are woven into the theater of being. And despite my mystic awareness, I am not released from the Buddha's truism, "Life is suffering." I may, for example, be experiencing an "up" cycle in life, feeling healthy and optimistic. And then, I learn that one of my daughters is ill and struggling with her own challenges, and just like that, because of my affection for her, because of "the ties that bind," I find myself suffering.
The promise of Enlightenment is that there is a higher awareness, a Transcendent Awareness, in which all is seen as The Light, in which suffering is understood and processed as part of The Glory of The Story. It is a truth that, to achieve real mastery of anything, you must love the process: you must love the discipline, the commitment to focused effort, the repetitive exercises and practices. So perhaps, to find the most important purpose of life, you must love the process of seeking that purpose.
From Art Ticknor:
I recall a public talk that Richard Rose delivered at UNC Chapel Hill where, as he was ending his presentation and Q&A, a woman asked him about love. Whereas Mr. Rose generally joked or brushed off questions about love, based on his reading that the "questioner" was really interested in selling his or her own view, he must have read an honest intention in her question. "The purpose of life is love," he responded, "but we haven't got time to go into it now." (I might be paraphrasing the second part of the statement a bit, but not by much.)
It would have been interesting to hear him elaborate on his response. I'm guessing it would have touched on the circle of living and dying, and the center of being. The purpose of life, in my view, is Love becoming love becoming Love. One way of looking at unconditional Love or Reality or Truth or Identity or Home is through the contrast between the experience, here on earth, of conditional/relative love, reality, truth, identity and home with our absolute state of being, which we can know through awakening to Heaven on earth.
From Richard W:
The most important purpose in life is to look after those who are close to me, and given to me to care for. And yet I am powerless to guarantee this, for I am as vulnerable and fragile as they are.
Then the most important purpose in life must be to find meaning in the face of this fragility, and yet all meaning is swept away by death.
Or to have good relationships, and practice compassion, and yet I cannot control my loves and hates.
To seek wisdom then, to understand myself and the cosmos, yet thought is broken in two and trapped in opposites.
Or I would make my aim to have a good and conscious death, though in truth the nurses wait with morphine and anti-psychotic medication to save me from the terrors of my ending.
At least I can surrender, yes I will surrender, but surrender is in God's hands, not my own. Let me then live in hope; ah yes, the hope for a future that can never arrive.
The purpose of life then must be to die, though the whole cosmos cries against it. And I who cry loudest of all do not know how to die.
From Saima Y:
To investigate my intellectual concepts, reactionary patterns, and felt understanding of myself, until the brief glimpses of Self become a continuous recognition.
From Mark C:
The answer seems so very simple ... to find out what is really happening ... where I came from, where I'm going ... who am I really? However I see two road blocks to solving the Cosmic Riddle ... at least for me.
#1 - Being a householder
It can be something as simple as "What's for dinner, Dad?" or the furnace going on the blink and how will that problem be resolved. One of the most time/energy-consuming obstacles for me was having to work 2 or sometimes 3 jobs to stay afloat financially. This obstacle was very recently removed (except my need for medical insurance) and now I am facing a very serious reevaluation of how I will utilize my time/energy. Interestingly enough, I had been praying for whatever it was that blocked me from the Truth to be removed for the past 16 months and had no idea that it would manifest in this form. Some of my difficulty lies in giving up some roles that I had taken on that may be difficult to let go of ... but there is also a very burning question to ponder: "How important is this?"
#2 - Distraction
I don't think there is anyone who hasn't struggled with this ... it can be as simple as being social and watching a UFC match with my son on a Saturday night, watching a new movie I had been dying to see, or spending too much time on Facebook looking for memes to laugh at. I used to be rather harsh on myself with internal statements like "You just wasted all that time," but I am learning to lighten up a little. Still, there is a definite need to manage my time and my energy, especially when it comes to interacting with others as I find that is what tends to sap my energy the most (unless it's TAT friends, and then I seem to feel recharged instead). I have been able to increase my alone time and that has gone a long way towards helping me to not get as frayed as I once did.
Quite simply, my quest for an answer will likely always come down to time and energy conservation. Maybe I am leaving out desire since it already seems to be such an obvious motivator ... at least for me.
From Brett S:
To embrace it. I don't think I can choose what I experience (life), but I think I can influence how I react to experience (life). So then my most important purpose becomes to to do whatever I can to help guide my mental, spiritual, and emotional reactions in the direction of embracing life: accepting it for what it is; not trying to make it something that it is not; not trying to control it; and loving it and facing it when I can. I seem to be stuck with experience. Some people say I can go beyond experience. I hope that by embracing life I can leave it behind, and find a way of being—beyond reactions—that can satisfy my soul regardless of the uncontrollable events of life.
From YC:
I feel if life can be said to have a purpose it is just living: the experiencing of life. And beyond that, dying: the true "end" of the experiencing of life.
From Dan G:
Advertising has a loud voice that provides an answer to this question. Unfortunately, its implied most important life purpose is impossible to achieve. For example, one NFL game TV broadcast had a $785,216.96 suggestion. As an estimate of an average day, that translates into outer guidance that the most important purpose in life is to buy $300,000,000 worth of stuff per year give or take $100,000,000.
Even for the couple hundred people who actually make enough per year to achieve their NFL-advertiser-true-life-purpose, they are then likely exposed to suggestions to buy the diamond-encrusted versions of all of the above to achieve their even more important life purpose, which then surpasses their previously sufficient income. So, I see more hope in turning the TV off and tuning in within.
Trying to listen to my much quieter inner guidance, what stands out as my answer so far is "unfolding" in a sense that includes spiritual maturing. That doesn't have a clear end goal I can work backwards from and develop a clear route, but it does still allow for guidance on the next step.
The next step of this recently sounds clearest as column 7 of Harding's 8x8-fold Plebeian Path. That looks like where I begin to sacrifice myself to truth. Any purpose for an unreal self imagined to be located in an imaginary head must be unimportant. I'd rather give up the imaginary stuff.
From Gus R:
To Survive. Of all the living things on this planet, why do I have to have a purpose? But it seems mine is to be mindful of how to survive. My hunch is no other living things have a purpose to survive, they just survive, so why is there purpose? The answer seems to lie in that same nagging hunch in that the "me" mindful of survival doesn't seem to be very substantial; in fact what is strange and a little frightening is that "me" seems to be only an identity which becomes increasingly vague and questionable the more it is questioned. And it is that identity whose burning purpose is survival! Although my life's purpose becomes increasingly more suspicious, it's that nagging hunch which may be a very great blessing, life's true inspiration, a tiny reflection of a much greater desire to find the source of what may lie behind this "me".
From Anima Pundeer:
According to Hinduism, the most important purpose of human life is to find Moksha, liberation from the cycle of birth and death. This is what I answered when asked what the purpose of my life was. The fact is I couldn't come up with an answer that I felt sure would really make me satisfied. Having a purpose that resonates with our hearts gives direction to our life. All your life decisions, how you live, choices you make, then get aligned with your life purpose. Mind, instead of being busy with unnecessary worries about the future, or daydreaming and reveries, gets focused on your goal. Life gets lived more intentionally.
My favorite quote from Mark Twain: There are only two most important days in life. One is the day you are born and the second is when you find your life purpose. Discovering your life purpose is a freeing and joyful experience. However, you may find that you get clarity about what your heart desires as life gets lived.

Q: What are your thoughts on this month's reader commentary? Please your feedback.
Richard Rose described a spiritual path as living one's life aimed at finding the meaning of that life. Did you find anything relevant to your life or search in this month's TAT Forum?

We like hearing from you! Please your comments, suggestions, inquiries, and submissions.
Sign up for notices of TAT's four annual events and free monthly Forums by email on our .
Founder's Wisdom
Richard Rose (1917-2005) established the TAT Foundation
in 1973 to encourage people to work together on what
he considered to be the "grand project" of spiritual work.

Mind vs. Higher Awareness

The Process Observer [point E on the Jacob's Ladder diagram below] for a while imagines that it is the true consciousness. It observes the frailties of the Umpire [point C, Somatic Awareness, on the diagram], and the subliminal, unclear nature of readings from the data that comes directly to the mind without the senses, via intuition [point D]….
The Process Observer cannot study itself. We may become aware of observing processes, and the polar point F becomes awareness. It is for this reason that the observation position does not go on indefinitely in regard to the mind's observing itself. The Process Observer is the mind in its maximum ability to observe the individual and its complexities. It constitutes the all of the mind, with all of the abilities of that mind in all dimensions. But something is watching it.
The mind (Process Observer) felt that there was nothing beyond or superior to it. It conceived itself to be the all of consciousness. However the fact that we are aware of this, and can look backward at the Umpire and see that previously it too thought that it was the maximum conscious aspect of man, leaves us forever uncertain that anything conceived by the mind can be the final point of observation. But mind has a polarity which is non-mind, but which is simultaneously awareness.
At this point, we become aware of the mind as being external to our awareness. "We" are now observing all from a point of undifferentiated awareness. The mind still does not stand still but continues its labor of sorting and studying the processes of the mind. It simultaneously becomes aware of its own potential for awareness.
The final throes of the mind are like the intense but hopeless motions of a beheaded chicken, struggling to be eternally aware of the awareness that it witnesses. It is for this reason that those who go through the experience of transcending the mind, recognize in it and describe it as being the experience of death. The mind does not die easily, and when the personality is gone, we find that we are still aware. Not only are we aware, but we are infinitely more aware than ever before.
This outline has been wordy perhaps, but at the same time very brief. There is a storehouse of information about the mind represented by the points C, D, and E, that is unplumbed. There is a world of potential there also for the individual to explore once he has reached the limits of the Absolute and returned back down the projected Ray of Life.
*
From part 3 of a 1983 public talk by Richard Rose "Knowing Oneself," footnote #10, an excerpt from Rose's Psychology of the Observer that describes the difference between the mind's extent and a higher form of awareness.
Jacob's Ladder © 2001 Richard Rose. See this transcript of a talk on the topic by Rose.
Homing Ground Update
… A spot on earth where people can do retreats and hold
meetings; where the emphasis is on friendship and the search.

End of March 2020 update:

Tentative plans are to have the August TAT meeting at the TAT Center.
Projects nearing completion for 2021:

Finishing the interior of the meeting room in preparation for holding our first TAT meeting at the Center

Fundraising goal for 2021:

Repayment of short-term loans totaling $37,500
Repairs to HVAC system: $4,000

Here's a recap of all that's happened through early 2021:

Created a parking area
Upgraded the water system
Purchased chairs, tables, beds, and linens for event participants
Completed first walking trail
Upgraded the internet connectivity
Numerous solo retreats held
Bob Fergeson spent a year as resident teacher before returning to Colorado in early 2021
Mark W had a successful year as our invaluable resident caretaker
Let's bring this to life! "The job is upon us," Richard Rose said, "and it is worthwhile." To contribute to the TAT Center, mail a check made out to the TAT Foundation to:
TAT Foundation
PO Box 873
Mechanicsburg, PA 17055
Big checks, little checks, all are welcome. Or use the PayPal link above (though we lose 2.2% of your donation to PayPal fees).
* See photos and more on the Homing Ground page. *
In friendship,
Shawn Nevins
on behalf of the TAT Trustees

Did you enjoy the Forum? Then buy the book!
Readers' favorite selections from seven years of issues.
Beyond Mind, Beyond Death is available at Amazon.com.